I just finished this book and guess what? Ok, so you won't have to think hard to guess how I felt about it...
Kathryn is an FBI agent and after her brother goes missing she decides to go to South Dakota where her brother last was and try to find him. What she never expected was to fall face first in a war between two Vampire Lords, neither did she expect to fall in love with one.
My Kathryn...

All Kathryn ever wanted for herself in life was to be an FBI agent. She raised herself and her brother after their mother's death and has always been a control freak. Now her life seems to have gotten completely out of hand and she has to decide if she will really live at last or go back to the neat and uptight way she existed before.
Kathryn is a strong woman with a commitment issue. (I always love a story where the girl is the one who is afraid of relationships.) She craves action that her work for the FBI hasn't provided yet and has aspirations for a better position in the agency. Of course everything begins to change when she meets Lucas.
My Lucas...
Lucas is 200 years old and a playboy through and through. He had an awful childhood but he didn't let it destroy his life, instead he lives life to it's fullest, enjoys every moment. Of course this doesn't mean that he can't be a badass when he needs to be, after all he is a Lord and that in itshelf means he is powerful enough and determined enough to destroy his enemies when the need arises.
Lucas will want Kathryn from the very first moment but he will have to work hard in order to persuade her that they are meant to be together, especially since she doesn't want to admit her feelings. But Lucas refuses to be denied what he believes belongs to him.
The book was once again great. I really think that, after Cyn and Raphael, these two are my favorite couple in this series so far. I kind of missed Cyn and Raphael...This is the first book in this series in which they don't appear at all!:(
And once again we had our expected cliffhanger in the end. I hope the next book is as good as all in the series so far. I can't begin to explain how much I dislike the fact that now I have to wait months for the next book of yet one more series. *crying silently*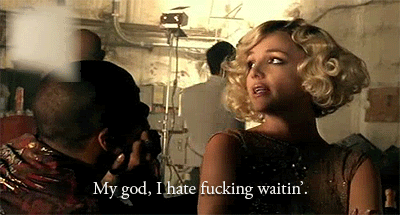 Yeap...That about sums it up! Until the next one... ;)