Oh my God....
Seriously...What the hell is wrong with this guy? I just...I just...I wanna slap him so much my hands are itching. What an asshole! I know I say I don't like him in every book but in this one he was a whole new level of a jerk!*time for my favorite gif*
***SPOILERS***
What happens when you try hard to let go of the past but the past isn't done with you? What happens when you prefer to lose yourself rather than face it? Can you live your whole life as half a person? And what happens when suddenly someone takes your safety bars away?
"Everyone has ghosts that follow them throughout their lives. Ghosts of the past they wish they'd left behind, ghosts of love they once turned down, ghosts of regret and ghosts of loss. Ghosts of guilt. We all have them. And if you don't deal with your demons, they will haunt you for the rest of your life."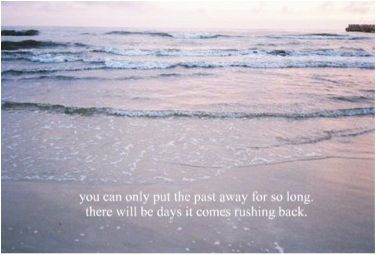 Perry and Dex are preparing to shoot a new episode for their show, this one in Seattle and Perry has to live for a whole week with Dex and his girlfriend. With their past rising to the surface to haunt them, a jealous but suspiciously indifferent girlfriend and many lies getting between them, our heroes have to fight through another threat, face their issues and decide what to do about the tention that has been rising between them since the first time they met.

Perry and Dex are both at a breaking point. A decision from Perry will force Dex to open his "eyes" and confront his past and the feelings that once led him to a mental institution and Perry will have to face the fact that although she believed in him Dex might finally break her.
He had his arm around her and was staring at her with a, well, not disgusted look on his face, that absolutely hurt. I mean, hurt like a hot, poison-tinged knife was going through my stomach.
In this book the revelations are coming one after another, we have Creepy Clown Lady details (wahoo), details from both Dex's and Perry's past and other things big or small that make it difficult to put this book down.
This time their "ghost hunting" isn't exactly the major theme in the book.I mean we have ghosts all right but not the insane, dead, crazy people from the hospital.
We have a new twist in the "baddies" in the story, a major cliffhanger and more questions than answers in the end. Although it wasn't as scary as the last(or maybe this was helped by the fact that I read it in daylight) the mysteries keep building but it seems like we will finally get some answers in the next one!
PS. Dex I honestly hate you right now!(Just so you know...)